OUR NATIONAL FATHER HAS SAID: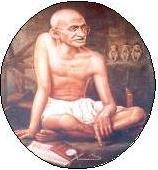 NOT TO BE SERVED; BUT TO SERVE

"Recall the face of the Poorest and the most helpless man whom you may have seen and ask yourself, If the step you contemplate is going to be of any use to him? Will he be able to gain anything by it? Will it restore him to a control over his own life and destiny? In other words, will it lead to swaraj or self-rule for the hungry? and also spiritually starved millions of our countrymen? Then you will find your doubts and yourself melting away."
In the view of Gandhiji, SFRD's mission work starts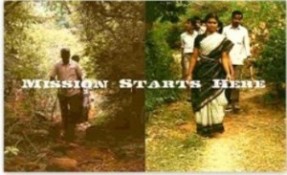 Welcome to SFRD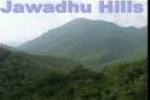 A young man with a strong background in Gandhian thought and undying faith in Gandhian ideology and adequately exposed to the spirit of voluntarism promoted the Society For Rural Development (SFRD) in the year 1979. Started targeting on the under-privileged and marginalized sections of the community like bonded weavers, landless, scheduled caste (Adi Dravidar), scheduled tribes (Adivasi), rural artisans, women and children.
Programme & Projects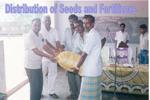 The very first project of the organization was releasing the bonded Labours and Weavers from the clutches of master weavers and Landlords rehabilitating them through a package of socio-economic activities. After gaining enough experience it has extended its activities in the areas of Income Generation Programme, Education, Health, Awareness Generation, Housing, Sanitation, Agriculture and Tribal Development.
Phone


91-948-773-5328
Achievements
Our greatest achievement in 19 years of existence & service has been in raising the literacy level among the tribal community from a mere 0.2% during the 80's to 30% currently. Our efforts have generated a greater interest in Education among the people.Our school has been registering a 100% pass result in the public exams of SSLC and Plus Two for the past 17 years
Awards
For the 3.5 decades of outstanding holistic service by SFRD and its founder, Secretary Dr. K. Arjunan has been awarded Rajiv Gandhi Shiromani Award by Global Economics Council of India, New Delhi, in the year 2005 as well as being conferred Doctor of Honours in 2006 in Kuala Lumpur, Malayasia
Email

info@sfrdindia.org